Parkercollector.com — ONLINE FOR 24 YEARS!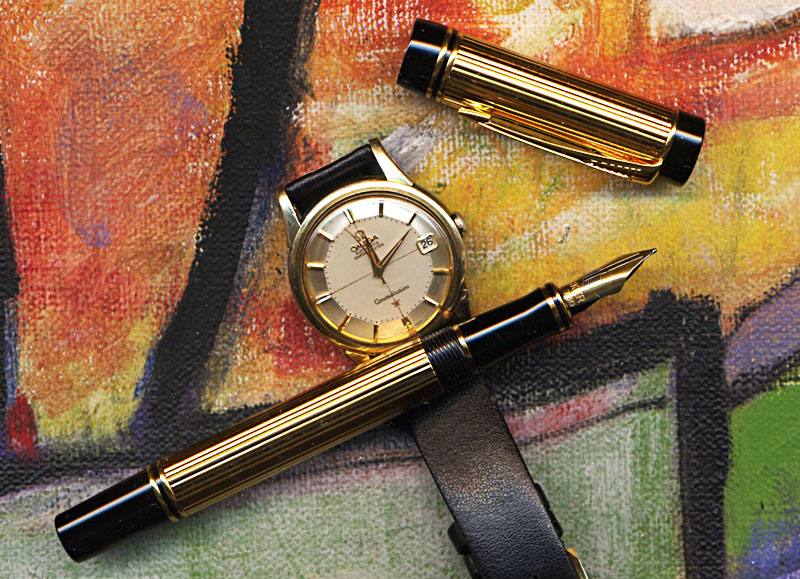 A 1991 Parker Centennial Duofold in gold plated Godron, and a 1959 Omega Constellation watch.
elcome to the ultimate Parker fountain pen site for collectors. This site is dedicated to collectors of the wonderful pens that The Parker Pen Company has produced for over a century. I ALSO BUY AND SELL PENS, including broken pens and parts, since I also do selected repair work. CONTACT ME!

his is one of the oldest sites on the web about Parker fountain pen-, ball pen-, roller ball-, and pencil collecting and the one with the most extensive information about Parker fountain pens. The first site was launched already in 1995 under the name Hot Fountain pens, Now you will find the site at Parkerpens.net and Parkercollector.com.
Click here to see how the site looked in 1996.
Unfortunately it's the oldest version I have saved.
---

Parker pen factory in Janesville, 1930's and 1980's.